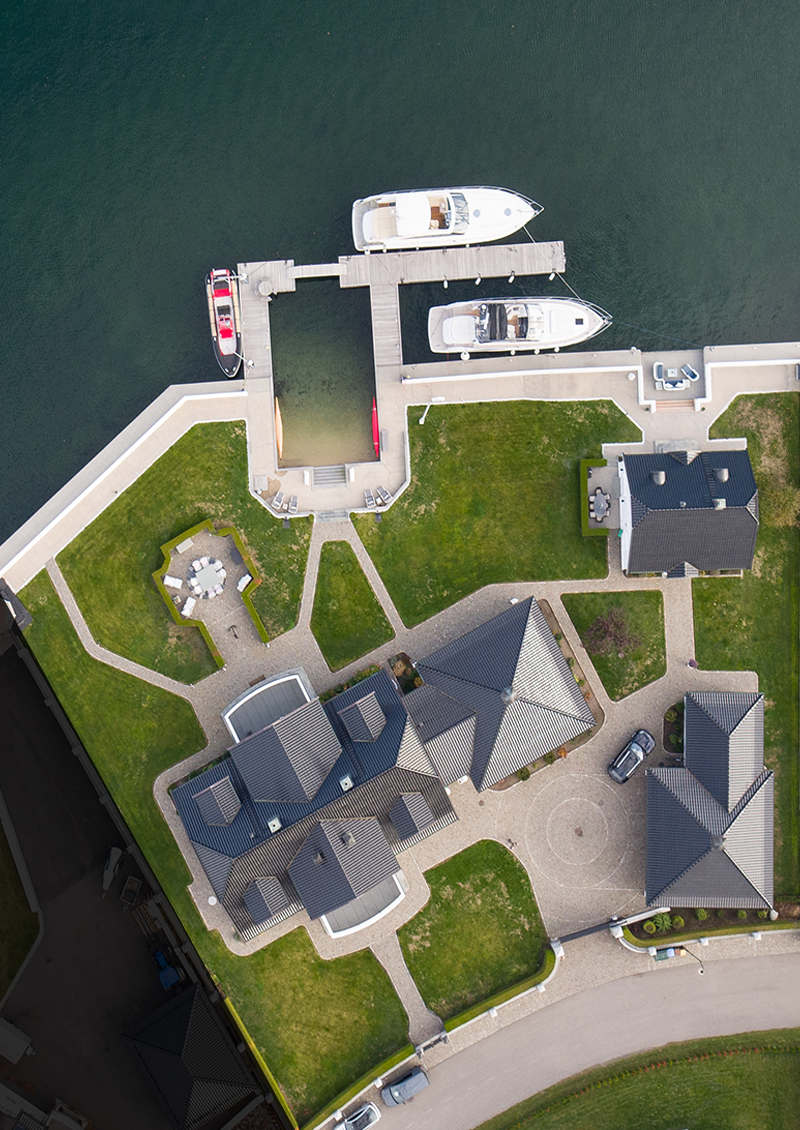 Welcome to Kalvetangen 89.
Step inside the main house on this spectacular property with 3 houses, swimming pool and all amenities.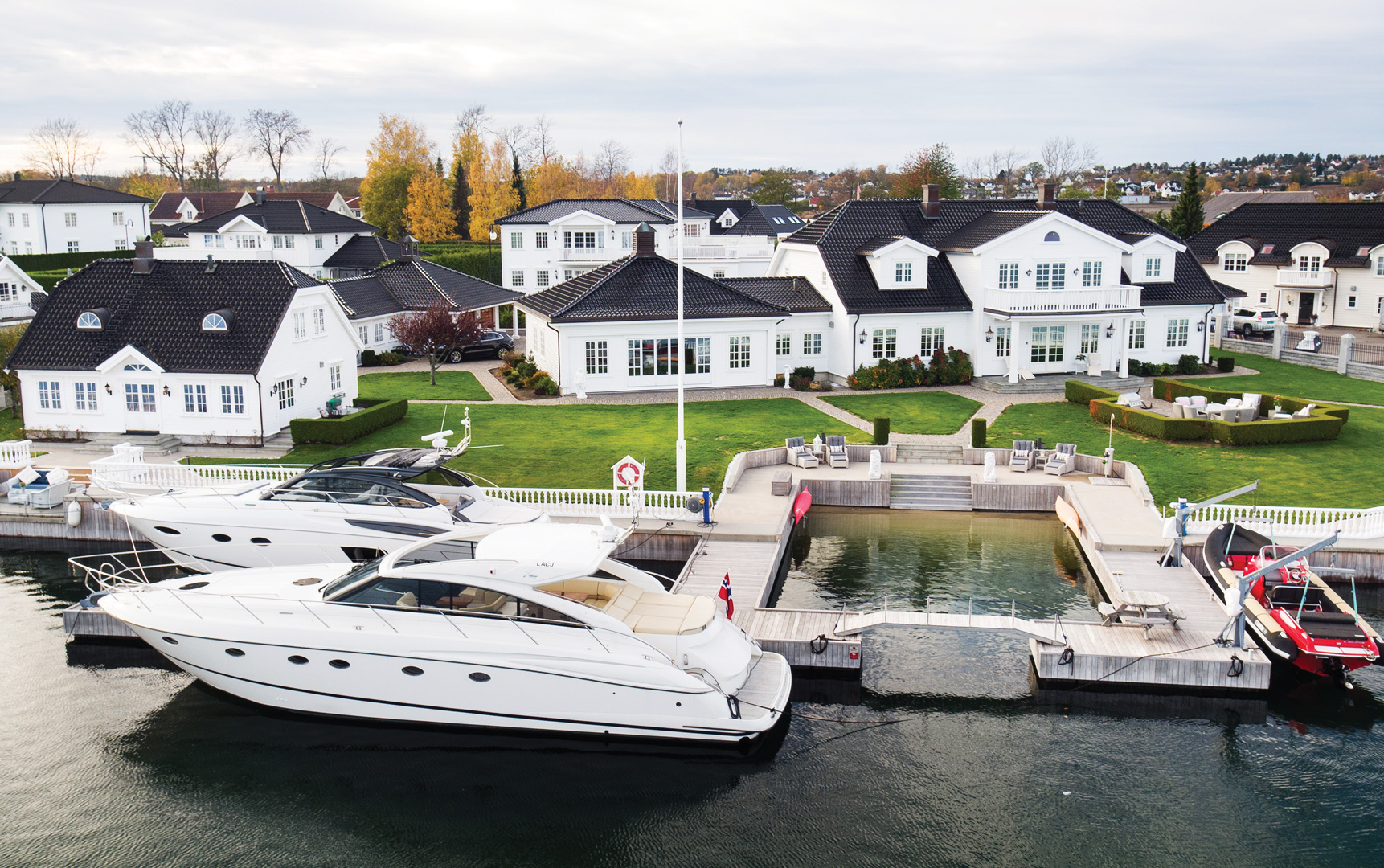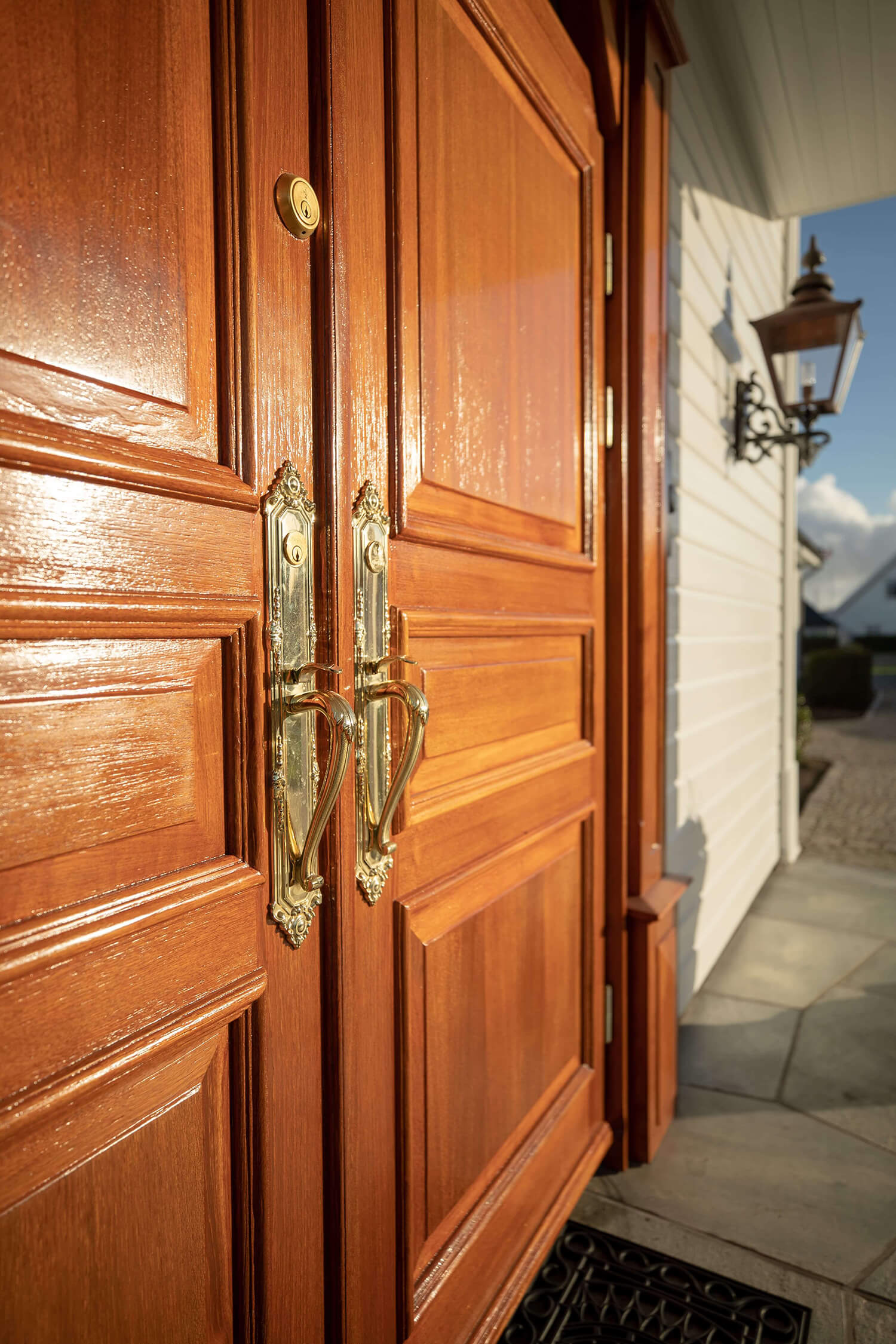 Make a grand entrance. Every time you enter your house.
Main entrance takes you directly into an expansive hall. Solid oak tree stair with wrought iron handrails connects this beatuful room with the extraordinary second floor.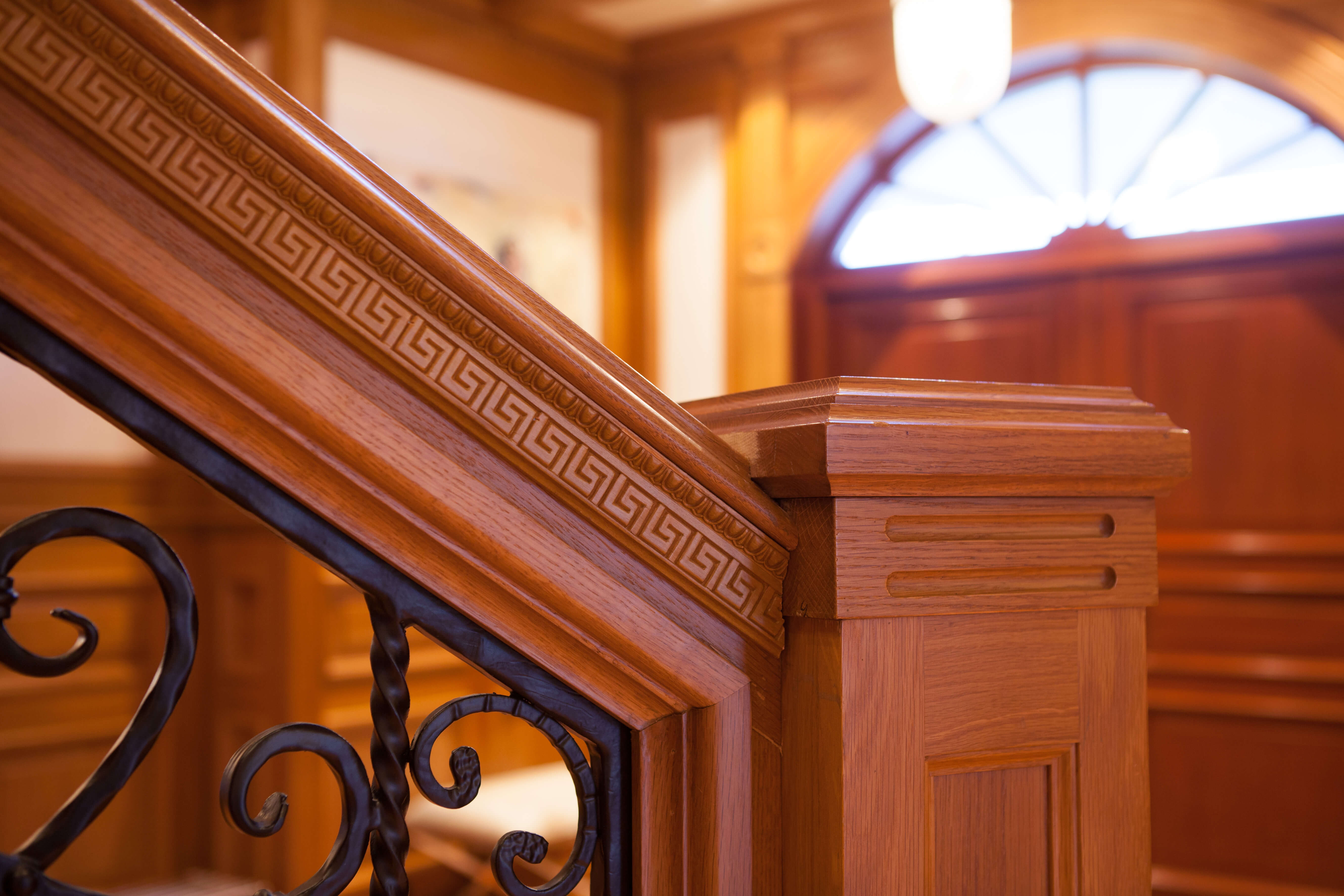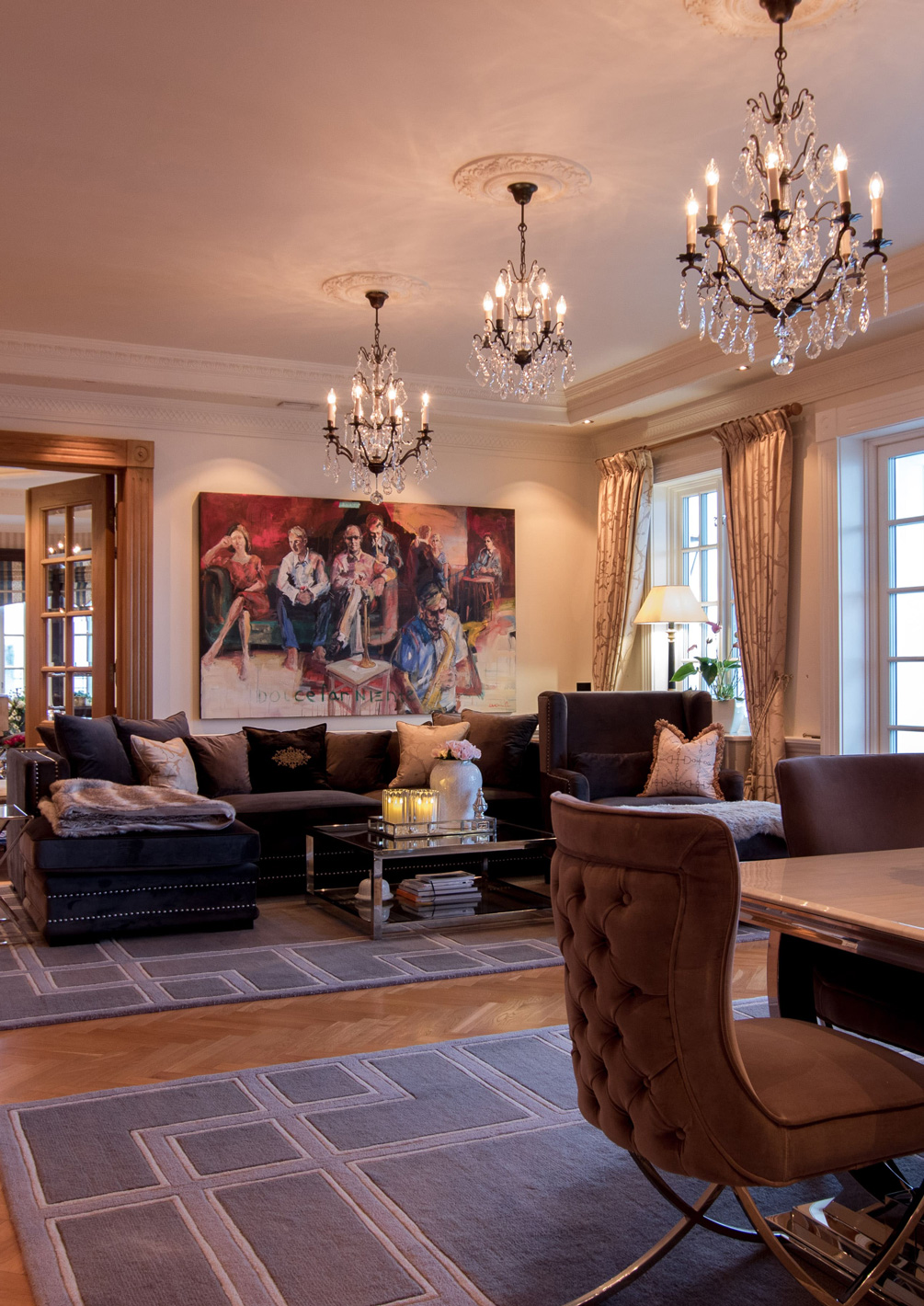 Stunning details and unequalled luxury in a room made for the good life. Oak parquet floor, ceiling with rosettes and built-in downlights. Big windows brings light into the lives of everyone inside this room.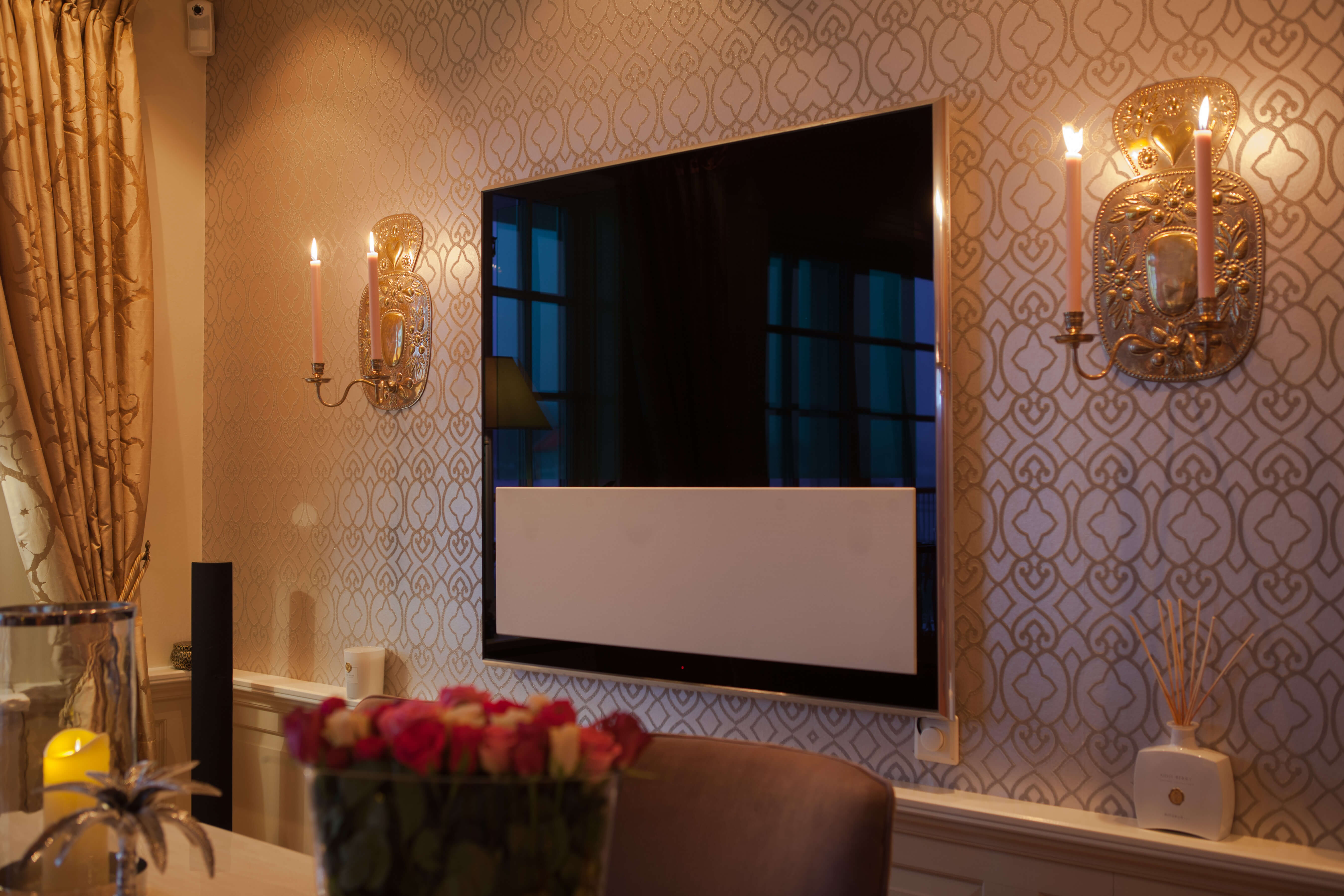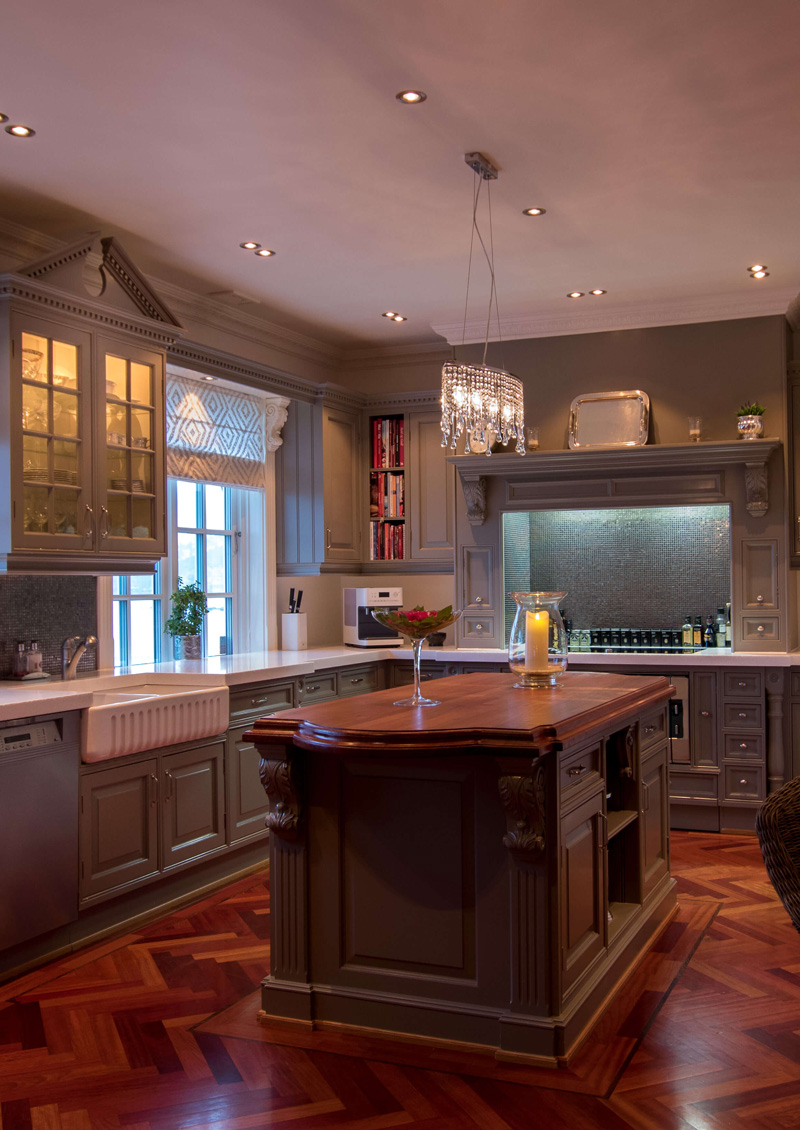 Whether you are cooking up an everyday meal or raising your glass and sharing a toast among friends, the handbuilt kitchen is made for luxurious living. Well maintained and functional kitchen with wine cabinet, Gaggenau and Miele appliances.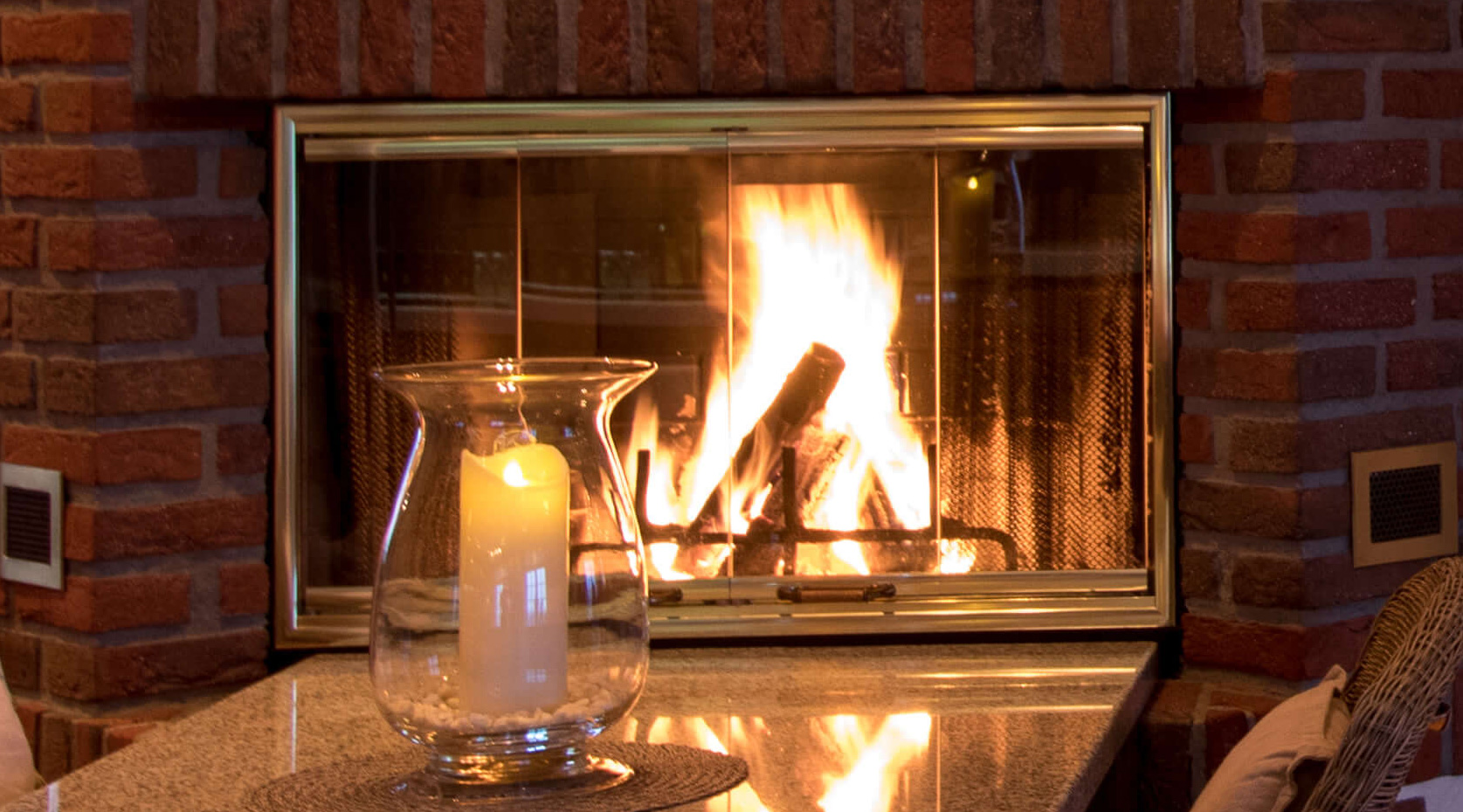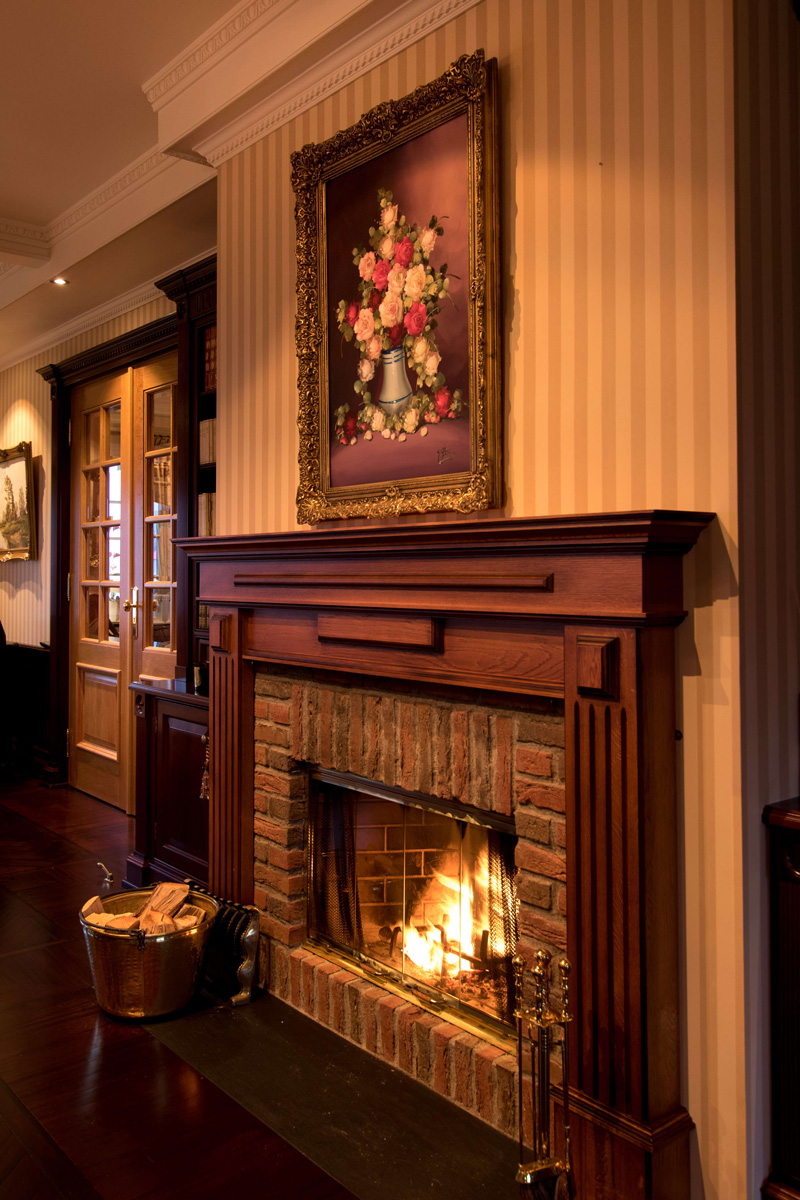 Whether it's for business, pleasure or a combination of both this dining room is built for extraordinary occasions. Exquisite details in the roof, quality flooring and a fire place makes this a room to remember.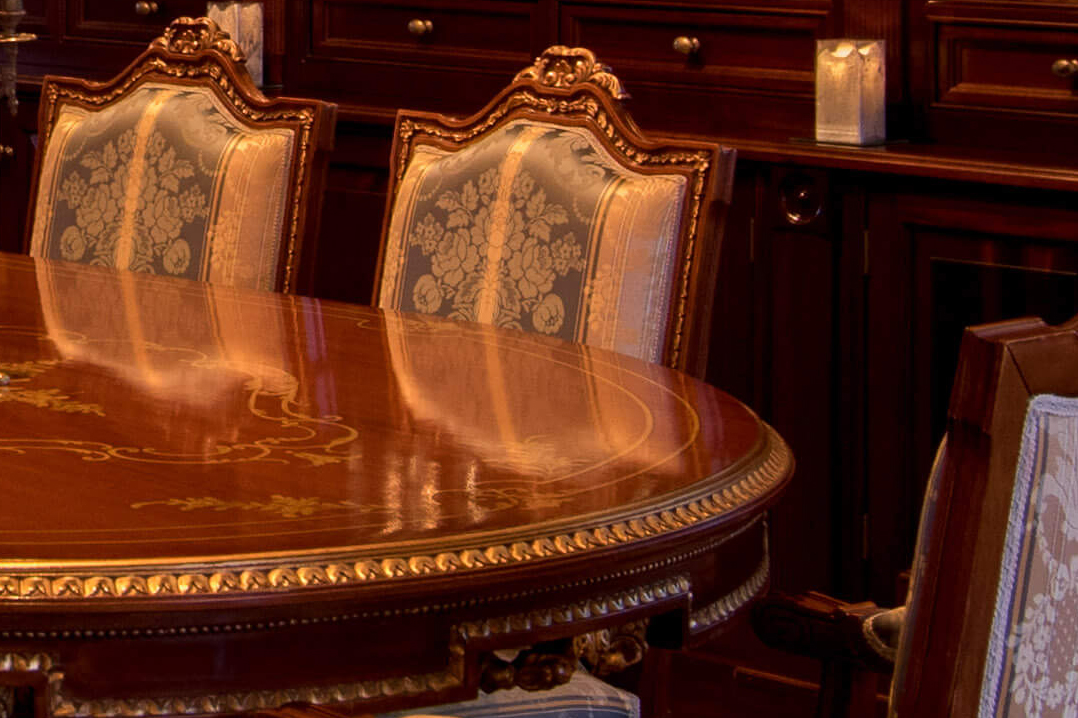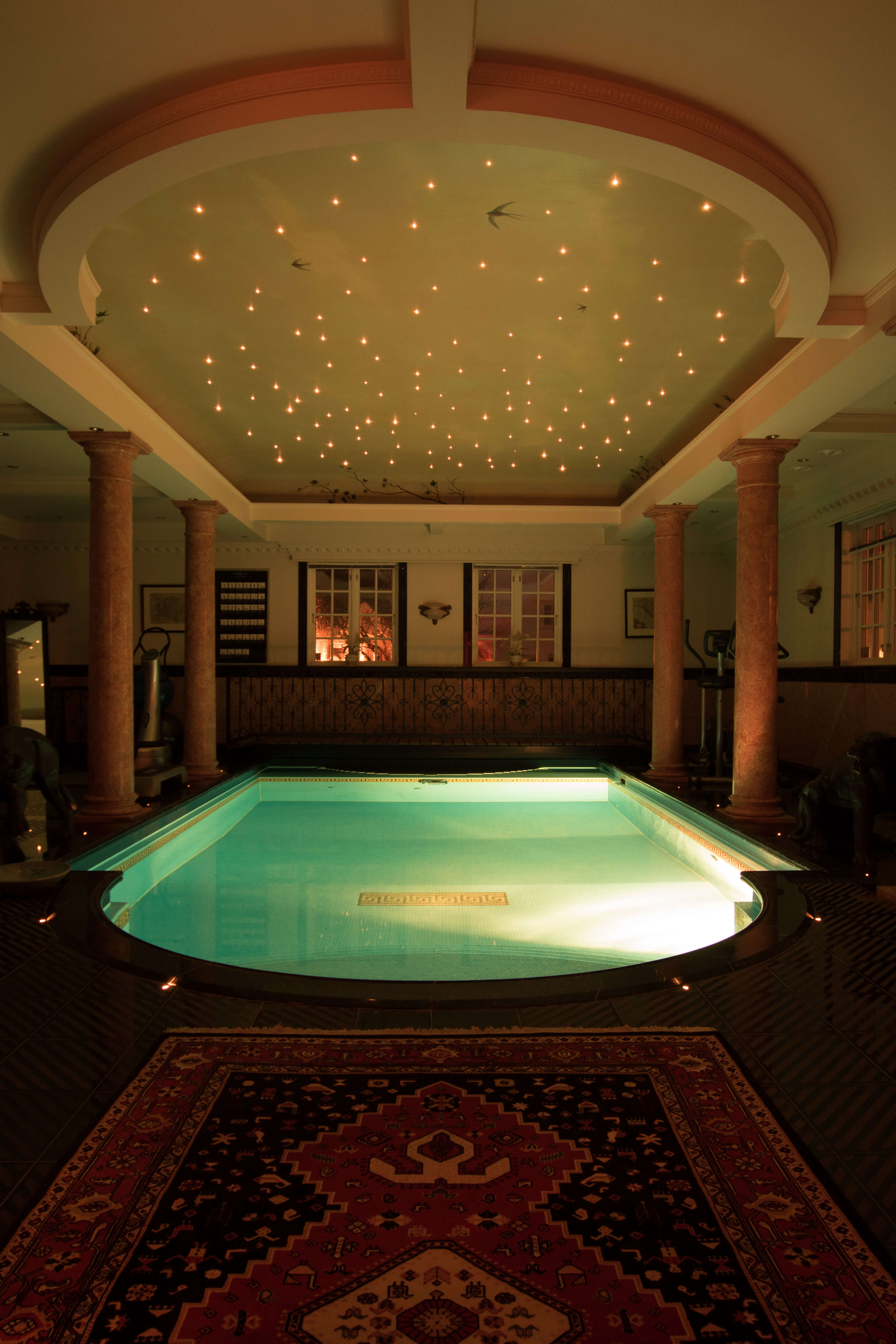 It's your time. Every time.
Get in shape or simply unwind in the spa area. Swimming pool with starlit roof, sauna and shower area makes it more fun to be you. LED lights, floor heating and a retracting wall that sinks into the ground that brings nature closer.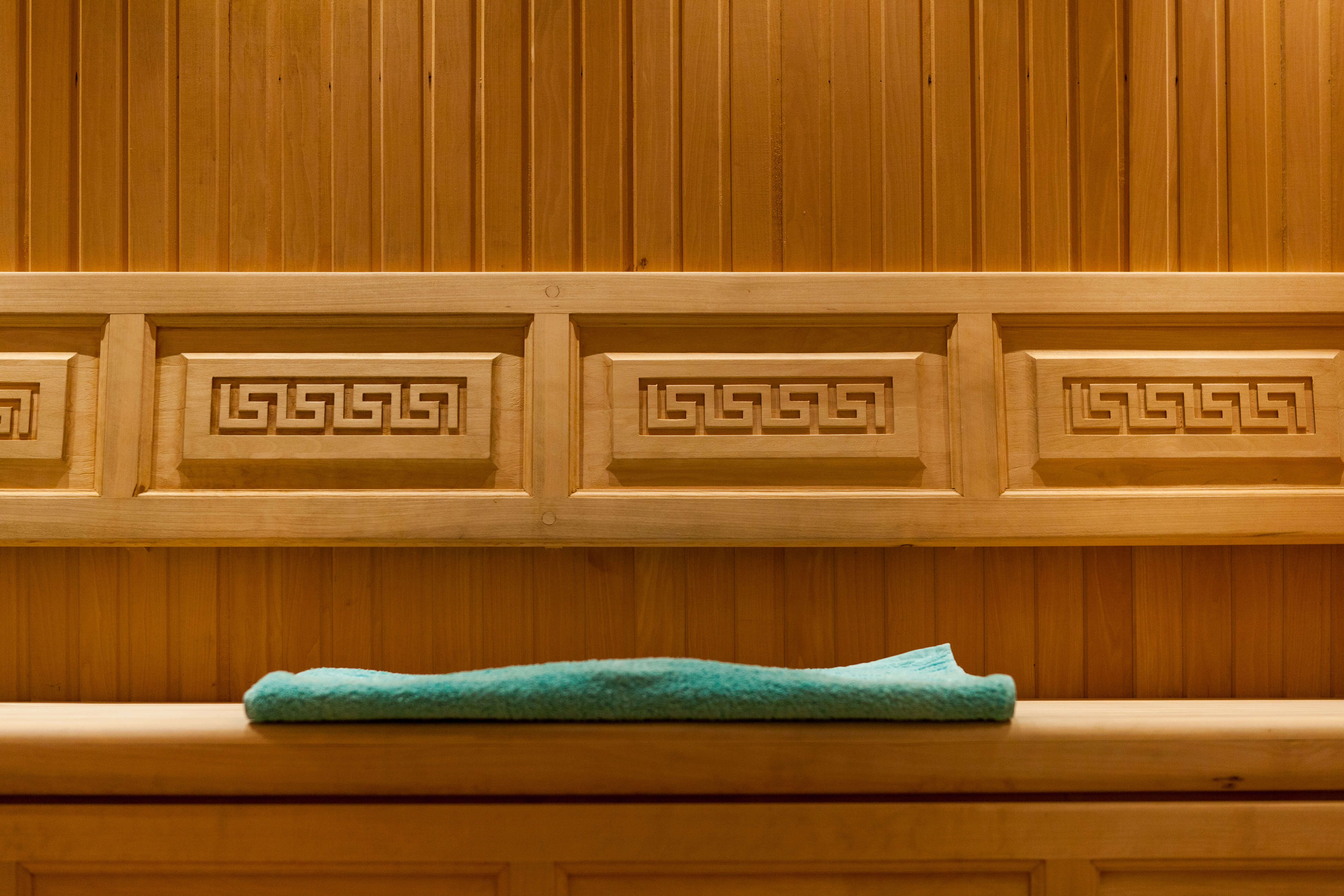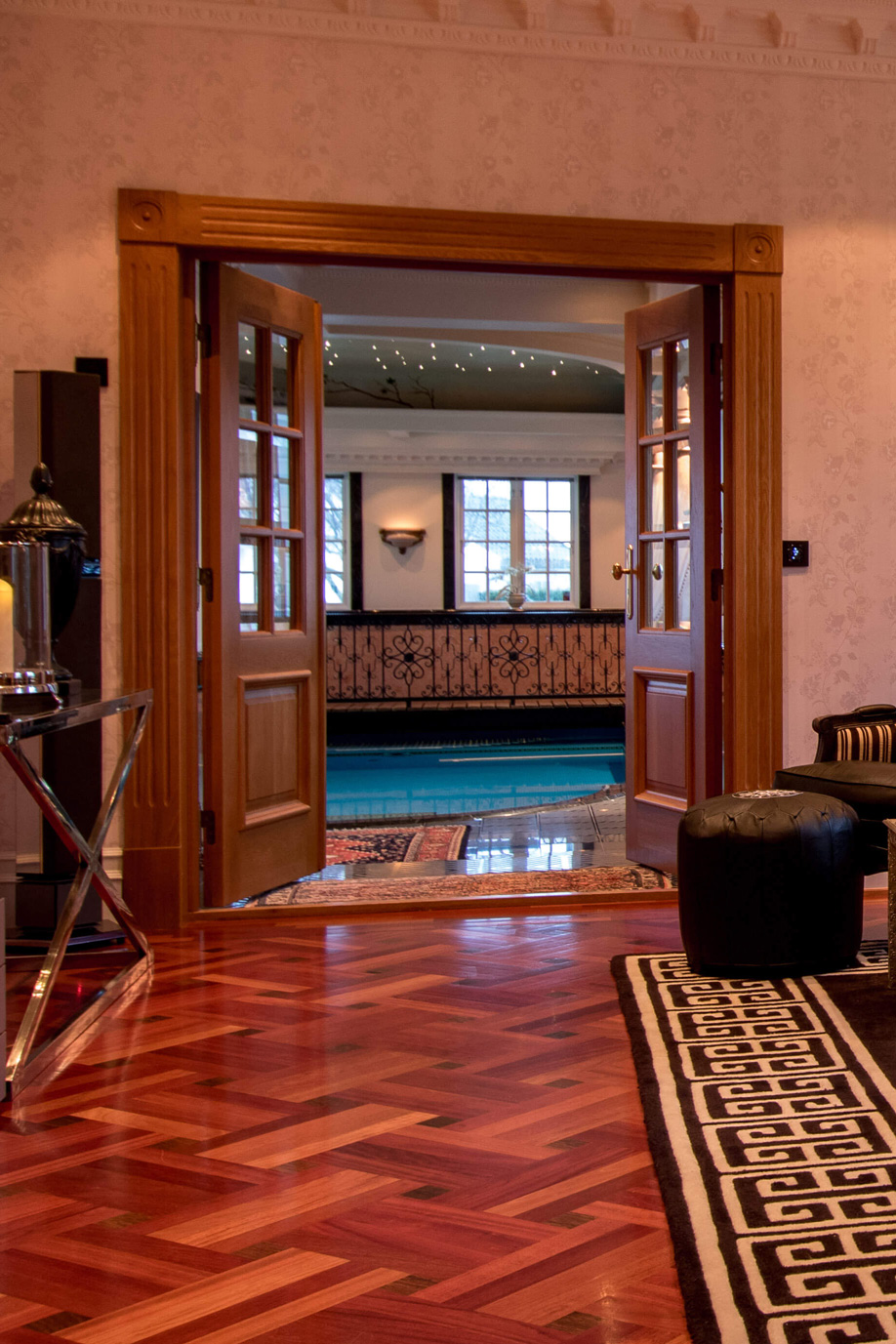 A spacious second living room with beautiful details from floor to ceiling. Direct entrance to to the pool area, but also private and secluded for those lazy afternoons.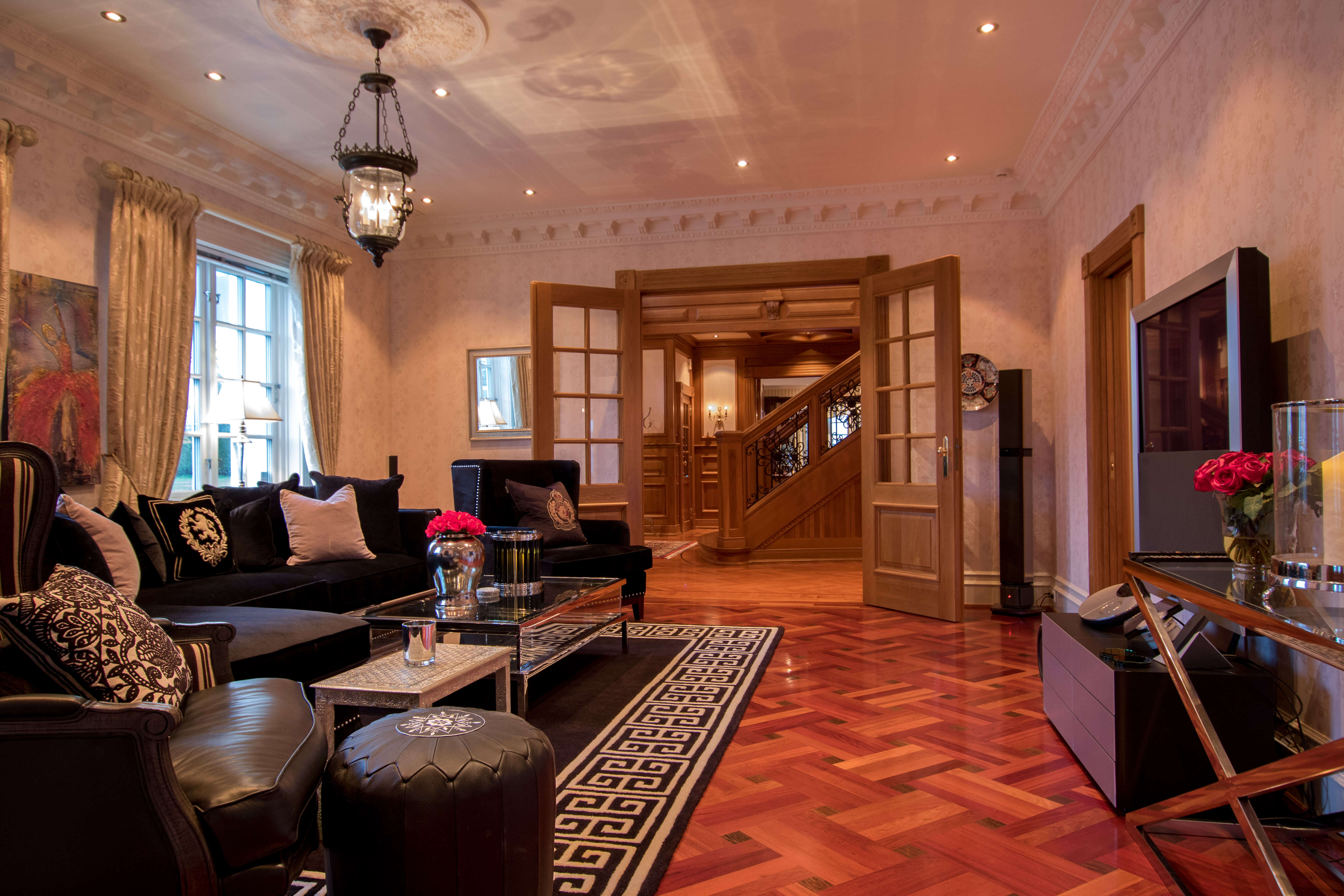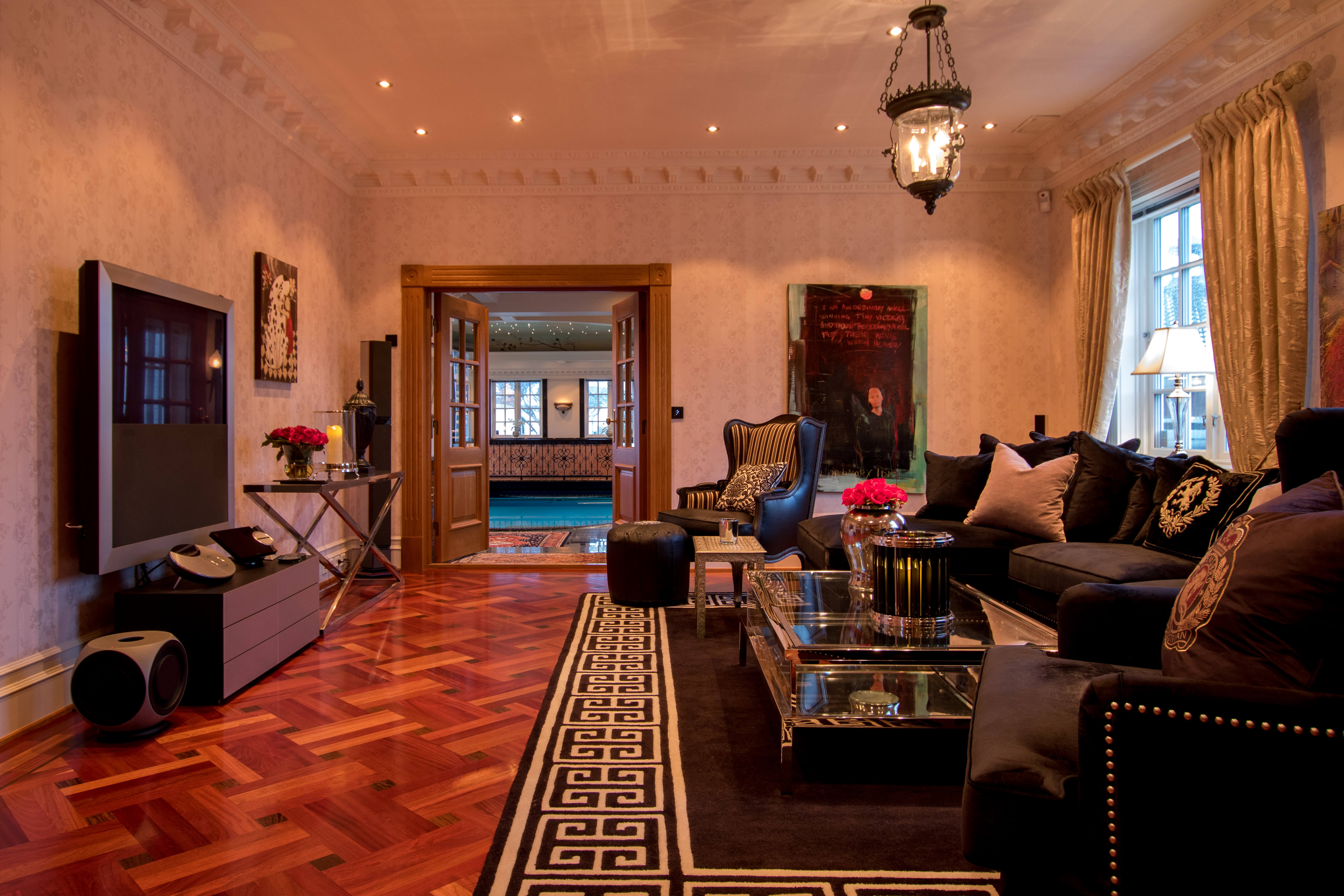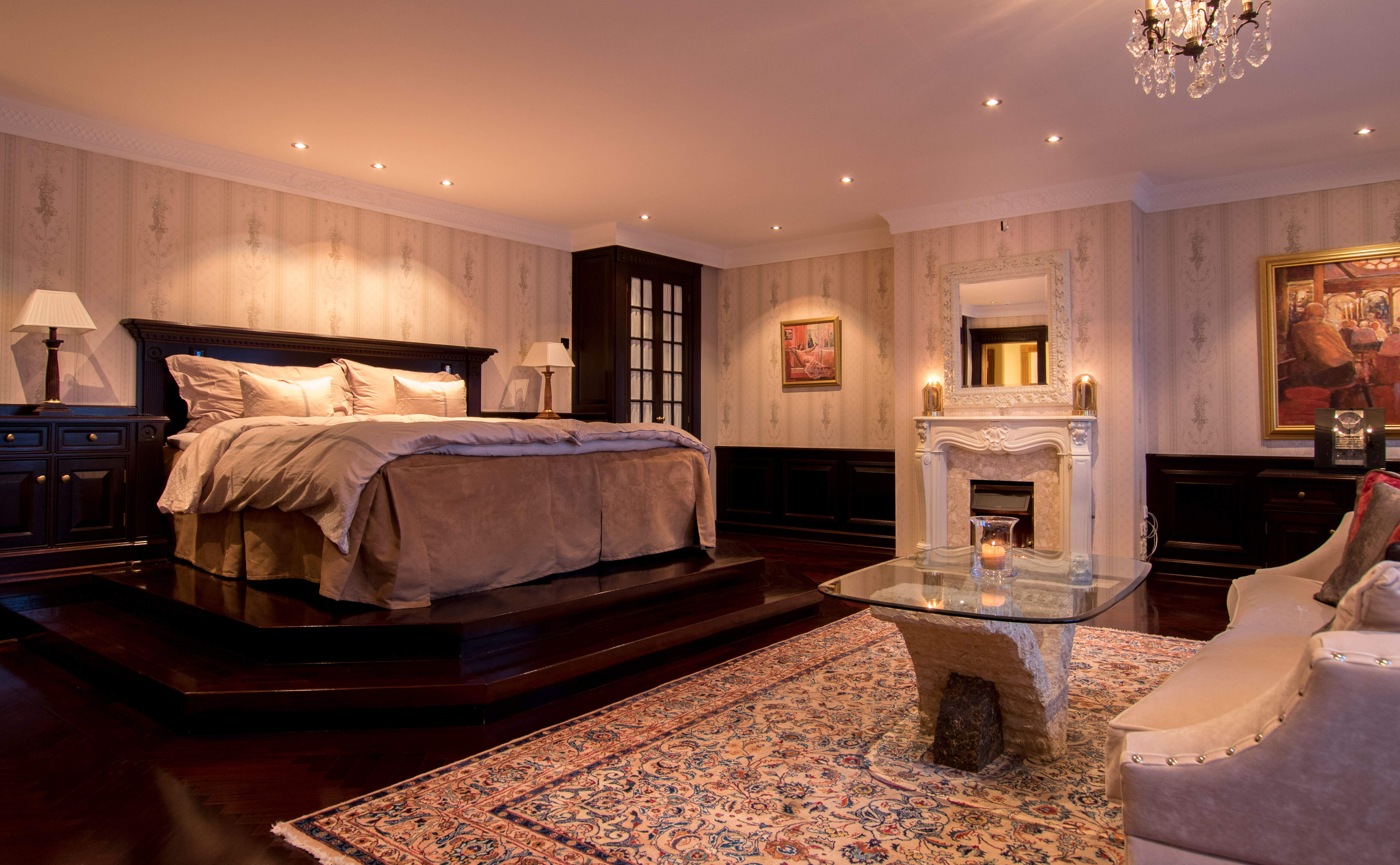 Several bedrooms makes the main house spacious enough for family and friends. Still you can enjoy your privacy in the master beedroom the puts most other bedrooms to shame.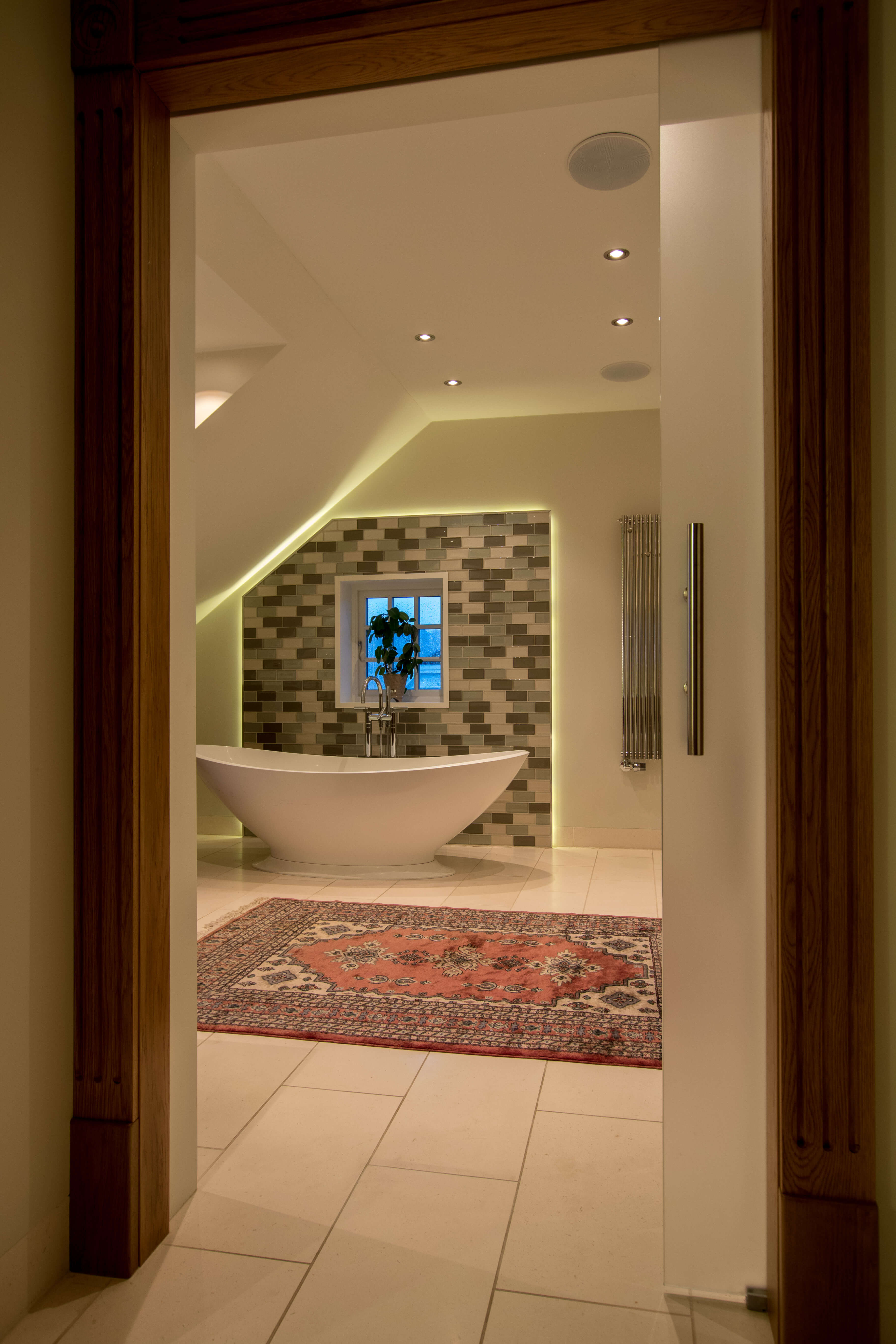 The main house has 3 bathrooms, whereas one is directly connected to the master bedroom. Shower, bathtub and toilets of the highest standards.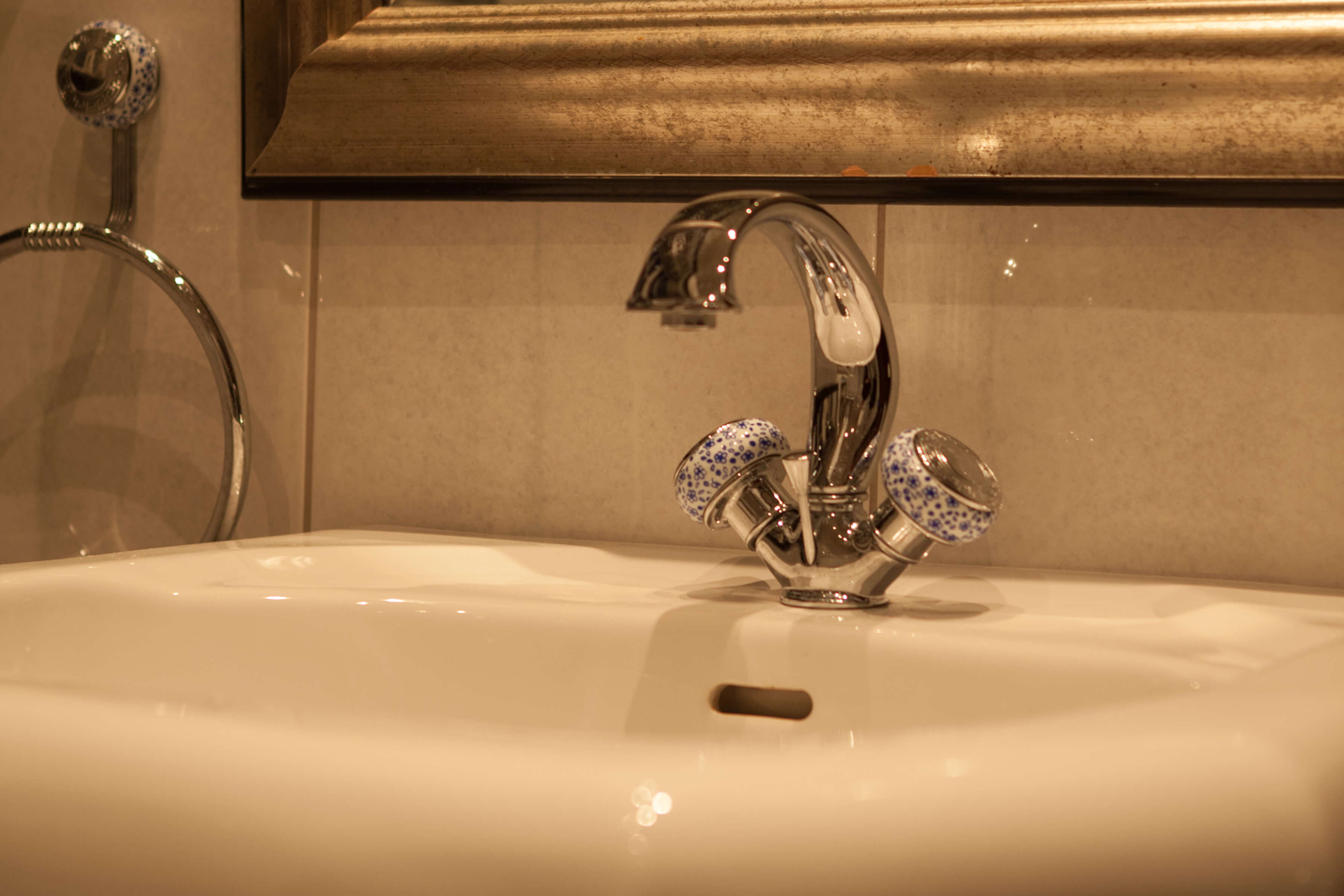 Make parking great again.
Big garage with space for 3 cars and lots of storage. Heated front yard, electric car opening and safe parking for all your vehicles.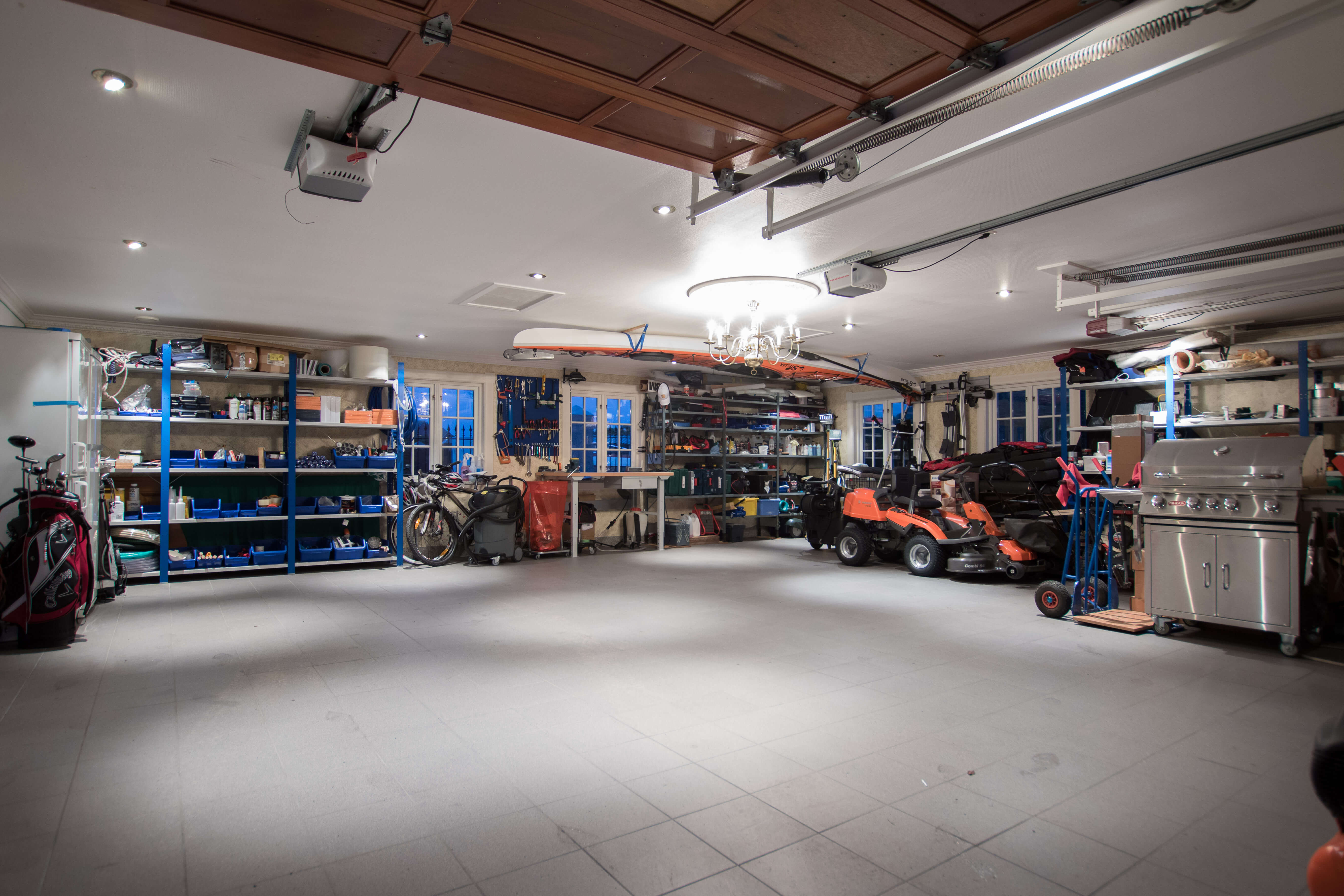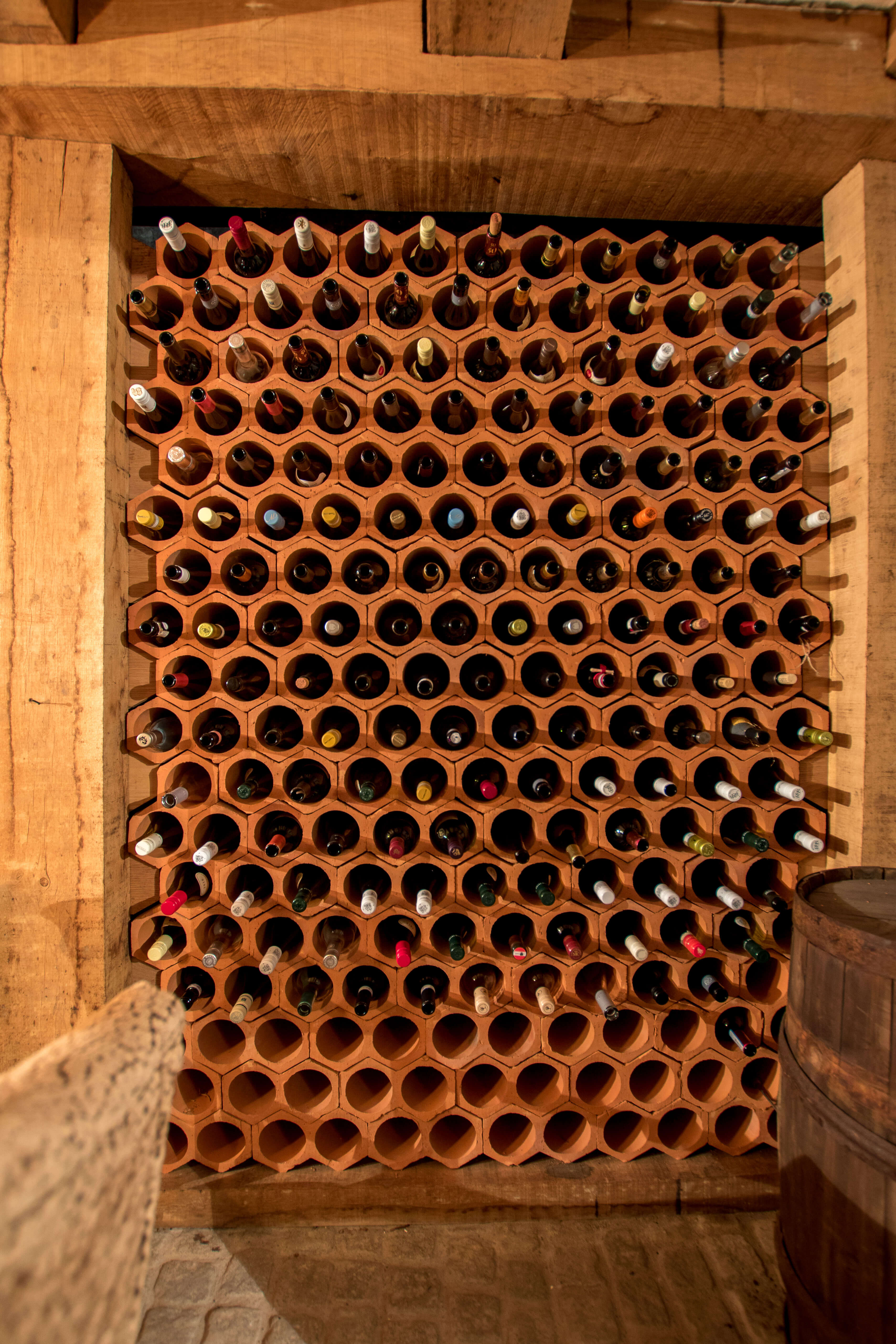 Wine cellar with room for your precious wine collections and pleasant evenings. Built with solid materials of high quality.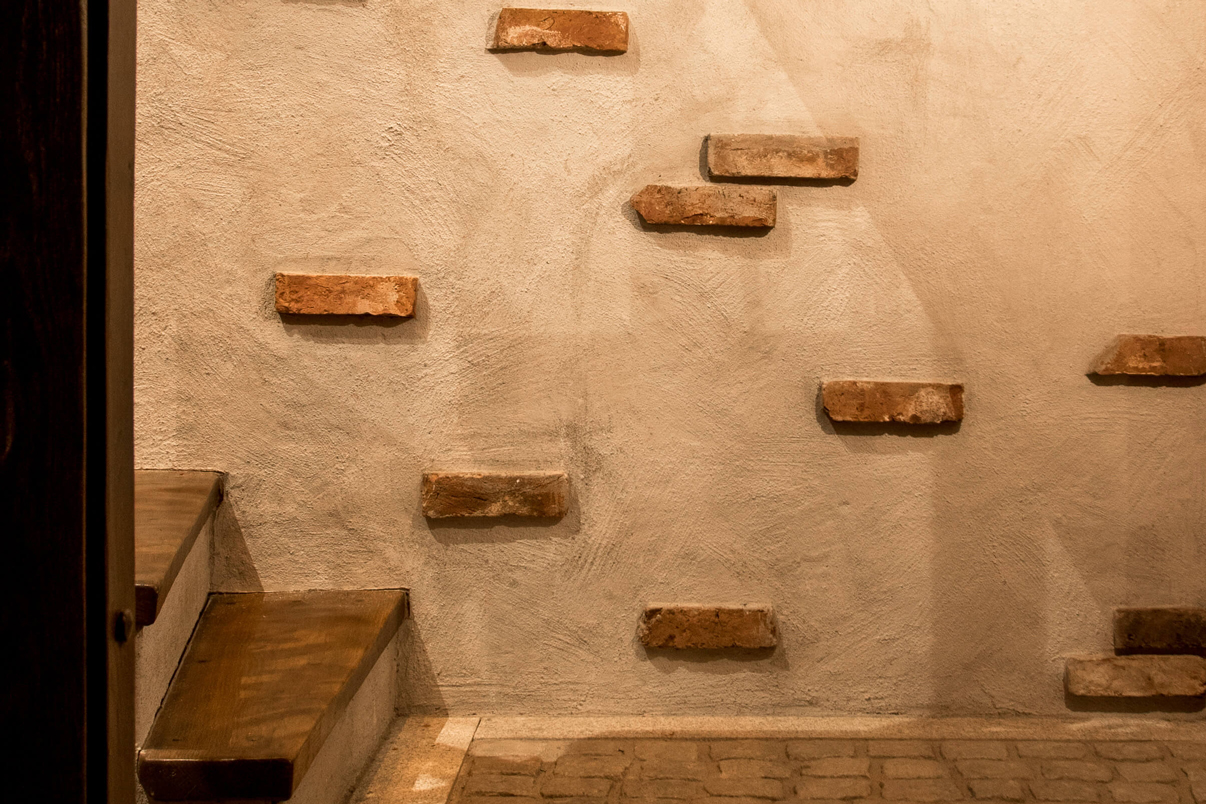 All images are copyrighted ©